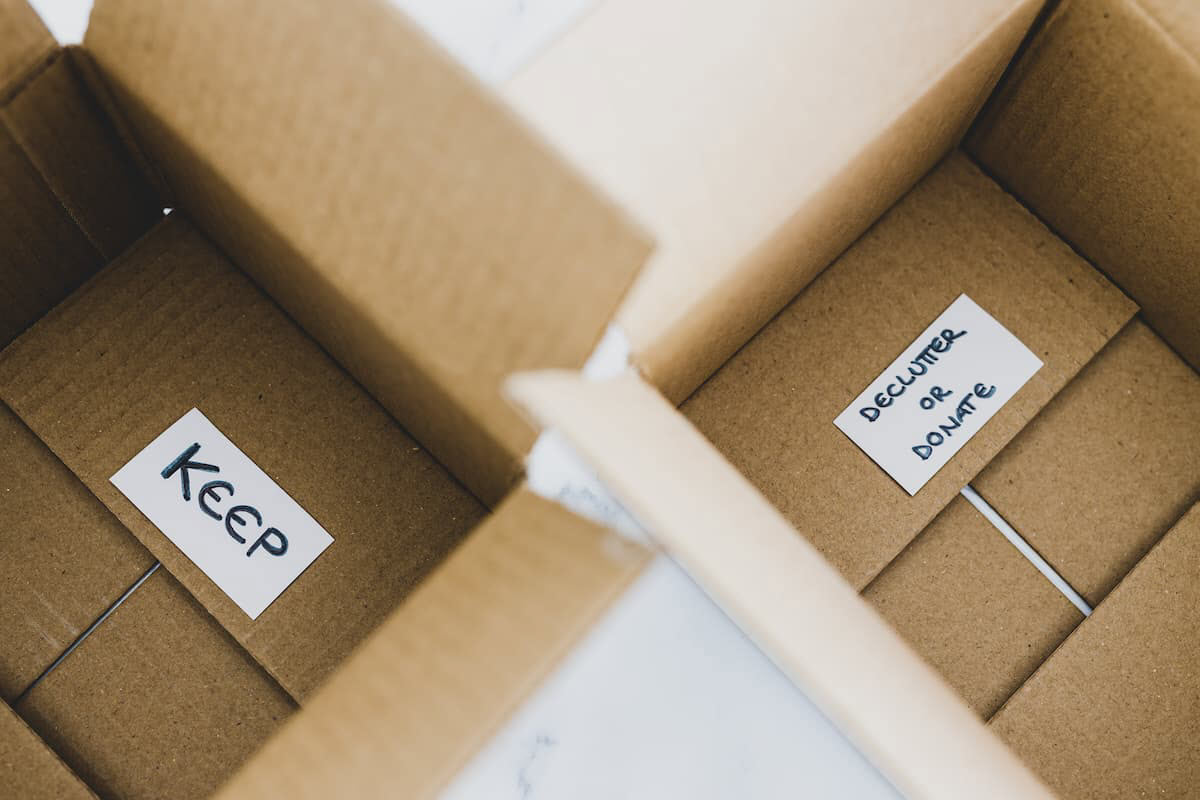 The Joy of Decluttering
I recently spoke to a customer who rented an Anytime Bin on a mission to declutter her home getting rid of baby clothes, toys and birthday cards and more (her kids were now young adults). I asked her about the sentimental value and she said very little was actually sentimental and those that were would fit into a really small box.
Estate sales are "too-late decluttering" burdens placed on grown children who see little value in the stuff their parents kept in dozens of old moldy boxes all over the house and toss all of it into an Anytime Bin.
Baby clothes and toys represent an important part of our lives so we keep these as mementos. That old shirt or pair of shoes we hang onto. Those old tools and junk in our garage.
My wife has a good rule. For everything she buys, she throws the old one out. New clothes? New gadget? Old ones go.
Some things are worth keeping. A small pebble your child picked up on a picnic on a beautiful, memorable afternoon with your family. Every time you look at that little pebble now, evokes happy memories that bring joy to your heart. Silly little stuff connects us with our past. But, like art, the value of anything is in its scarcity. Most day-to-day things like old clothes clutter our lives and add no value.
The less we keep, those special little things focus our emotions into specific times and events and people that help make our lives meaningful. Decluttering helps us discover those things that matter and those that don't.
Keep us in mind when you get into that decluttering mood and we'd be happy to provide you with our economical top-notch bin rental service. For bigger jobs we have Junk Removal with crew – in less than 4 hours your life will be better.
ANYTIME BIN RENTALS
Call us 403-875-3300 and…
"Let go of your junk"